---
Updated:
31 May, 2021


---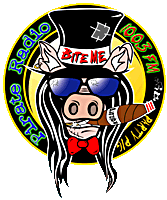 KQLZ - Click to Rock

---

Tech Tips
The page where I'll try and post some useful information on some of the tricks and tips I've learned over the years

Featured Items:



Information Resources
Here are some links to resources worth checking into:

Ben's Personal Favorites
People have asked me what I use in my personal environment to keep my systems running....

Well, here's a list of what makes my computers go...
CentOS (based on RedHat Enterprise Linux) on my major network servers.
Firewall and VPN Client from Netscreen (Juniper)
Windows Networking better than that on Windoze from the team at Samba.org.




---

Your Host: ec2-35-175-191-46.compute-1.amazonaws.com
Your Addr: 35.175.191.46



© 1999-2023 BenJammin.Net.