---
Updated:
23 Jun, 2011


---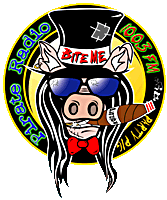 KQLZ - Click to Rock

---

Benjammin.Net - Internet and Other Consulting Services
Yes, that's right, you can have Ben for a day... or just an hour if that's all you need.


From home to business level Networking, Telecommunications or Internet infrastructure to Unix Systems to Electronics Design, I might be able to help.

Here is the list of services I currently offer to my clients:

For additional information, check out my resume in the Library to see if your problem might be applicable to my fields of expertise..

I also have some telco equipment I can rent out if needed:




---

Your Host: ec2-18-232-56-9.compute-1.amazonaws.com
Your Addr: 18.232.56.9




© 1999-2022 BenJammin.Net.