---
Updated:
08 Nov, 2011


---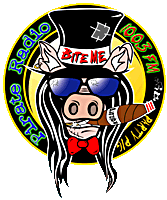 KQLZ - Click to Rock

---

Ben's Library of information (albeit small)
Looking for Ben's Resume?
Click on these links which I've broken down into pieces with the option of looking at the whole thing... NOTE: In my resume, my email address can be "clicked on" to send me an email. In order to combat the address harvesters on the internet using that address for SPAM, I've added "-REMOVETHISANTISPAMSTUFF" which needs to be removed from the email in order to send it.

Since you're reading this, you'll know - but since spammers don't the email address they harvest from my resume won't go through.




---

Your Host: ec2-18-206-48-243.compute-1.amazonaws.com
Your Addr: 18.206.48.243



© 1999-2023 BenJammin.Net.