---
Updated:
30 Sep, 2005


---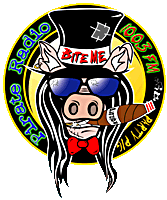 KQLZ - Click to Rock

---

Ben's Projects at work at the Univ of Illinois:
Well, for those who have asked, this is what I do at work. I design stuff. I build stuff. I help students working on projects related to what we do here... It's fun fun fun.
This is the list UIUC ECE 345 (Senior Design Class) Projects that Students worked on for us:
Table of Contents
How to weatherproof an off the shelf 802.11 WAP.
(Dec. 2003)
The Tower of Solar Power (Er, the solar stuff)
No Images Yet...
Quick and Dirty 6 pole Antenna Switch (emphasis on quick and dirty).

(July, 2003)
New and Improved 6 pole Antenna Switch

(Nov 2003)
Antenna Switch Version 3! (it's the charm, right?)

(Apr 2005)
PIC Based Weather Monitor.

Does Temp, Sunlight and whatever else we feel like.

Mini-Faraday RF Cage

(Nov 2003)

An ECE-345 design project on which I assisted. This is an attitude indicator for geese.

(Fall 2003)

Ben's Work Area at SB3

(Dec 2003)
The Next 100' Antenna Tower at Hendrick House
(Jun. 2004)
A-D Board for Cerf Computer to be placed in Towers
(Sep. 2004)
Receiver Parts
(Sep. 2004)
Mobile Tower on Wheels
(Mar. 2005)
First Functioning Tower System Prototype
(Mar. 2005)
Our project's 100' Antenna Tower!!
(Aug. 2003)




---

Your Host: ec2-3-93-74-25.compute-1.amazonaws.com
Your Addr: 3.93.74.25




© 1999-2023 BenJammin.Net.