---
Updated:
06 Oct, 2004


---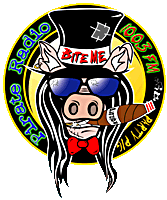 KQLZ - Click to Rock

---

Empeg (I2C | SMBus) Fan Controller
If you subscribe and watch the technical section of EmpegBBS.com, you'd already know that the Empeg (Rio) Car Player has an I2C bus in it, and that hiJack supports this little module I have made available for all of you.
When I asked 'mlord' to add support in the kernel for my controller, other people asked if I would make boards for them to assemble their own. Some asked if I would just sell them a finished board since all the parts are SMT.
So here we are... I've finally made some boards for all of you to enjoy.

Empegbbs.com users get a special discount!
IMPORTANT:
What you see in the photo's is exactly what you'll get when you order one of these.. This is an item which must be installed (soldered, hacked, etc...) into your empeg. I did mine with absolutely no problems. I've also been soldering since I was 7 years old. So you mileage may vary. If you don't feel up to the task, ask a friend who's comfortable soldering in and around other surface mount components. Your Empeg is full of 'em.


Empeg/I2C/SMbus Fan/Relay/Whatever Thermostat
PCB Measurements = 0.750" x 1.250"
Bare PCB (no parts)
$10 ea.
Populated PCB (parts shown)
$30 ea.
How do I pay?
Additional notes on what's shown in the photo's: Most of all, HAVE FUN and Enjoy!




---

Your Host: ec2-54-198-34-238.compute-1.amazonaws.com
Your Addr: 54.198.34.238




© 1999-2014 BenJammin.Net.